We love wonky veg! And we hope you're enjoying this beautiful weather as much as our local farmers will be. Hotter weather brings with it veggie anomalies, and the National Farmers Union wants supermarkets to accept more 'wonky' produce from growers. So we say, let's buy in-season produce direct from growers.
Here is your next seasonal food planner for June, beautifully designed by Kasia, to help you do just that! So click, print and stick this handy shopping list to your fridge, and scribble onto it the groceries you need to buy.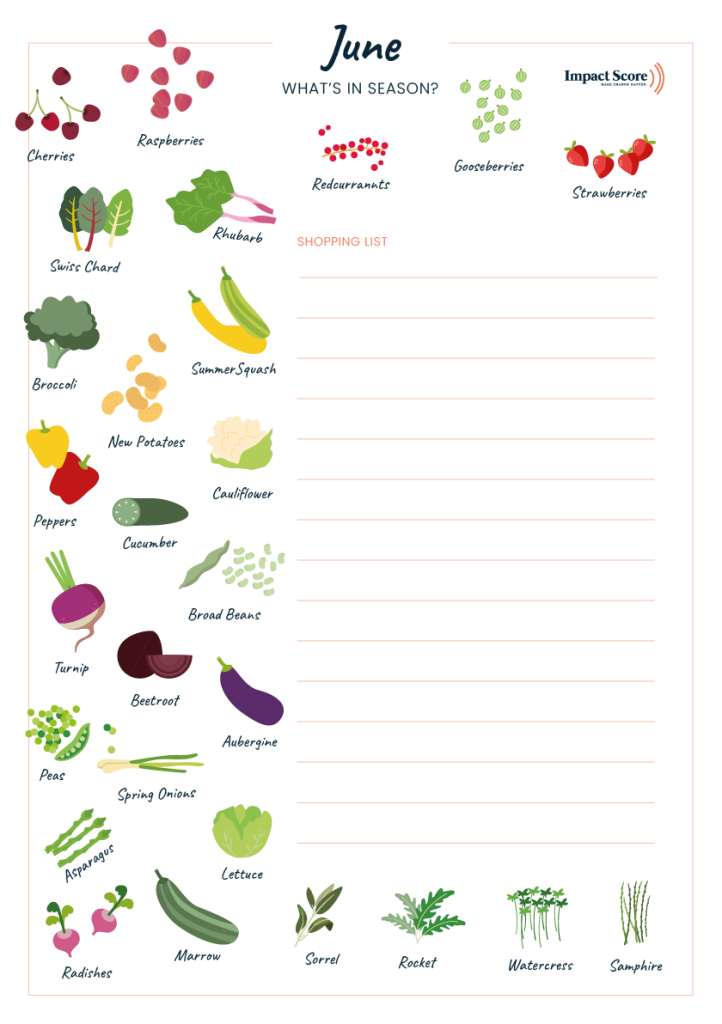 If you find this shopping list useful (and you download it) we will continue to create and share these with you every month. So please download and use it!