Take action, for people and the planet
Sustainability is everything. So in a world of greenwashing, we help people understand the impact their purchases have on people and the planet.
Every purchase we make can bring about positive, sustainable and social change.
Simple Steps
We know living more sustainably is hard.
So we've made it simple by creating free 'scan and search' apps with access to sustainability info on thousands of supermarket products and companies.
We have more than 80,000 people using the Impact Score Shopping app.
Download it using the links below.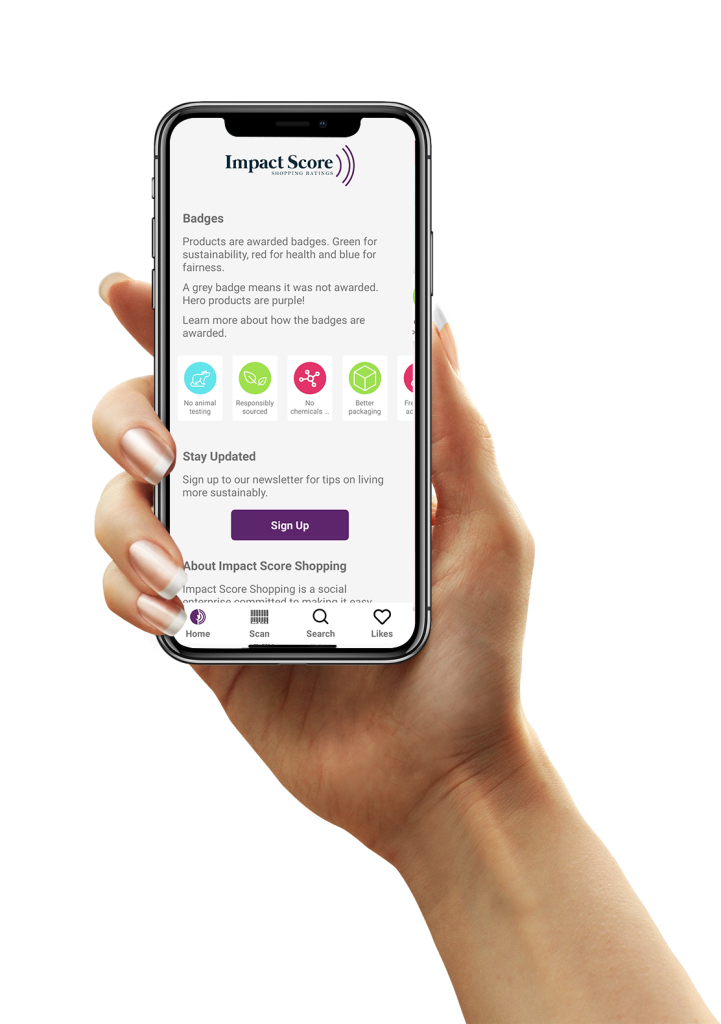 Trusted Sustainability Ratings
Supported by academics at the University of Chester, our robust methodology uses thousands of data points to calculate a product, brand or company's Impact Score®.
Giving people a simple way of assessing their sustainability creds.
Get Informed
Sign up to our Impact Score® newsletter for the latest lowdowns on how to shop sustainably.