Surely it's obvious by now that we should pay men and women equally? According to the Office of National Statistics, the UK gender pay gap is 18.4% for full and part time workers. Meaning women, on average, get paid 18.4% less than men, for doing the same role. This compares unfavourably with the average gender pay gap across Europe which is smaller at 14.1%.
The UK gap likely greater than 18.4%
While a gap of 18.4% in itself is not good enough, that figure is also distorted by the way some businesses can exclude certain roles from their reporting and calculation – for example lawyers and consultants can exclude equity partners as they are not technically classes as employees. The European Commission reported the UK figure to be 21% in 2018.
With women in general working fewer hours, with lower hourly pay and lower employment rates (for example taking care of children), women on average earn 45% less than men each year.
Why is there a gender pay gap at all?
There are several contributory factors;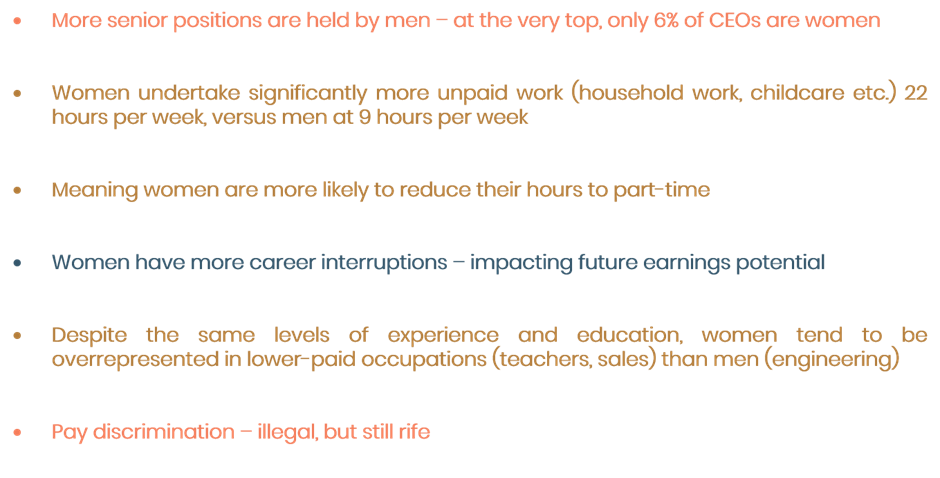 Why you should care
I don't think I need to even answer this. Why shouldn't we be treating them equally? 89% of UK businesses pay men more than women. In Lockdown 1 earlier this year, Economists from the universities of Cambridge, Oxford and Zurich found 10% more men had their wages topped-up beyond the 80% government provision, than women.
And, according to the World Economic Forum, at current rate of change it will take another 99.5 years to achieve global gender equality!!!
Take Action Now!
Nine in 10 of us want to live a more sustainable lifestyle, but less than two in 10 are actively changing our lifestyle. We need something simple, but effective.
That's where the free Impact Score® app. comes in.  It starts by showing you whether companies are behaving well or badly.  Which companies are doing the right thing across the measures you have told us are important to you (paying women and men counterparts equally, being one)?
Moreover, in a couple of clicks, you can tell businesses if you are happy with their performance or not. And if not, that the business needs to improve or risk losing your custom.
Your voice is important. Download the app in your mobile app store, and Make Change Happen.