Two of the UK's leading consumer impact apps – Giki Badges and Impact Score®– are coming together in a deal that will create an unrivalled source of intelligence to help inform shoppers' buying decisions. 
Already, Impact Score® contains details of over 120,000 UK businesses, while Giki Badges scores over 280,000 FMCG products across a range of environmental, social and nutritional measures. Their combined database will provide consumers with a wealth of easy to digest product and company information. It will also enable retailers and brands to connect more effectively with consumers and open a more informed dialogue with their customers about the sustainability, nutritional value and ethical impact of their businesses and products.
Under the deal, the team behind Impact Score®, an app that helps consumers drive societal and environmental change by making better buying decisions, is acquiring the Giki Badges app – a trailblazing tool that lets shoppers find sustainable, ethical and healthy products simply by scanning a barcode.  
Together, the two platforms boast almost 100,000 loyal users and the Impact Score team plans to grow this to 1 million users within the next 12 months.
Integration of the two platforms into a single technology is intended to:
Give consumers access to a wealth of information, so they can tailor their purchasing choices in line with their needs and values;
Create a massive pool of data, scoring and ranking the sustainable and ethical credentials of products and companies;
Enable retailers and brands to better understand and connect with potential and existing customers, at every stage of the product journey – from development to marcomms – by enriching product and company sustainability data with consumer preferences, values and feedback;
Enable businesses to demonstrate genuine Environmental, Social and Governance credentials in the areas that investors and consumers care about most.
Launched by husband and wife team, Jo and James Hand, Giki Badges enables consumers to look-up over 280,000 supermarket products.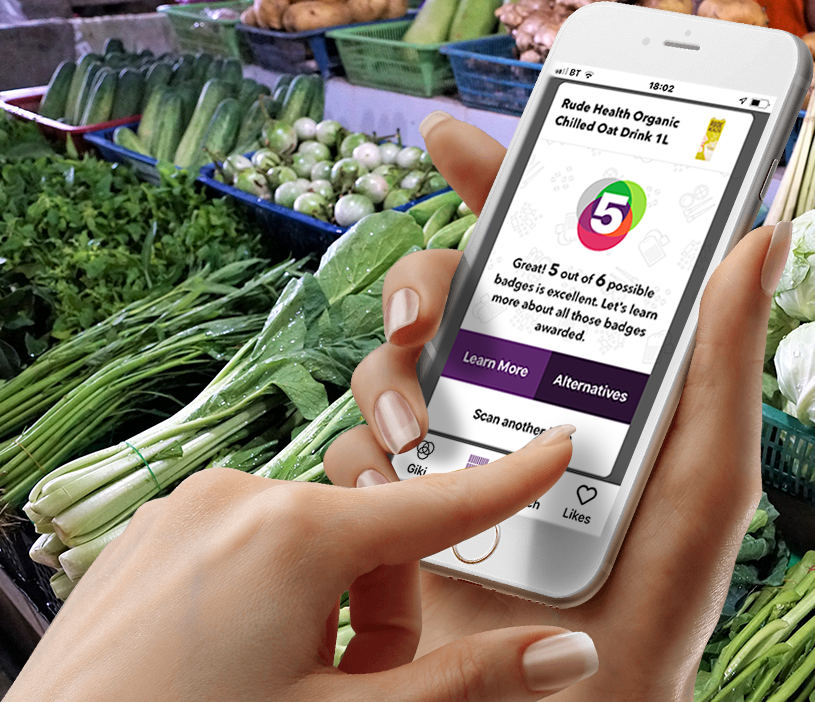 The Giki Badges app was created to make it easy for people to find sustainable, healthy and ethical products in UK supermarkets by providing accessible, independent and transparent information, which changes habits. Over 80% of users surveyed report changing buying decisions as a result. The app rates products by awarding badges based on their sustainable, ethical and nutritional credentials. There are 15 badges in all, covering a range of areas, from a product's carbon footprint and packaging to its animal welfare record and chemical content. App users simply scan the product barcode, see which badges the product is awarded, and view alternatives.
Impact Score® is designed to make positive change happen by influencing consumer and retailer behaviour. The app tells consumers how over 120,000 businesses, including thousands of retailers and brands, treat their staff, suppliers and the environment. It then provides users with a mechanism to feedback their opinions on these business practices at the click of a button.
Developed to be as user-friendly as possible, both apps are the result of in-depth and ongoing data mining and analysis – drawing on a broad range of credible sources, scientific research and consumer actions. Work is now underway, in partnership with the Maths and Applied Science team at the University of Chester who developed the Impact Score® rating system, to create a unified scoring system for the new combined technology.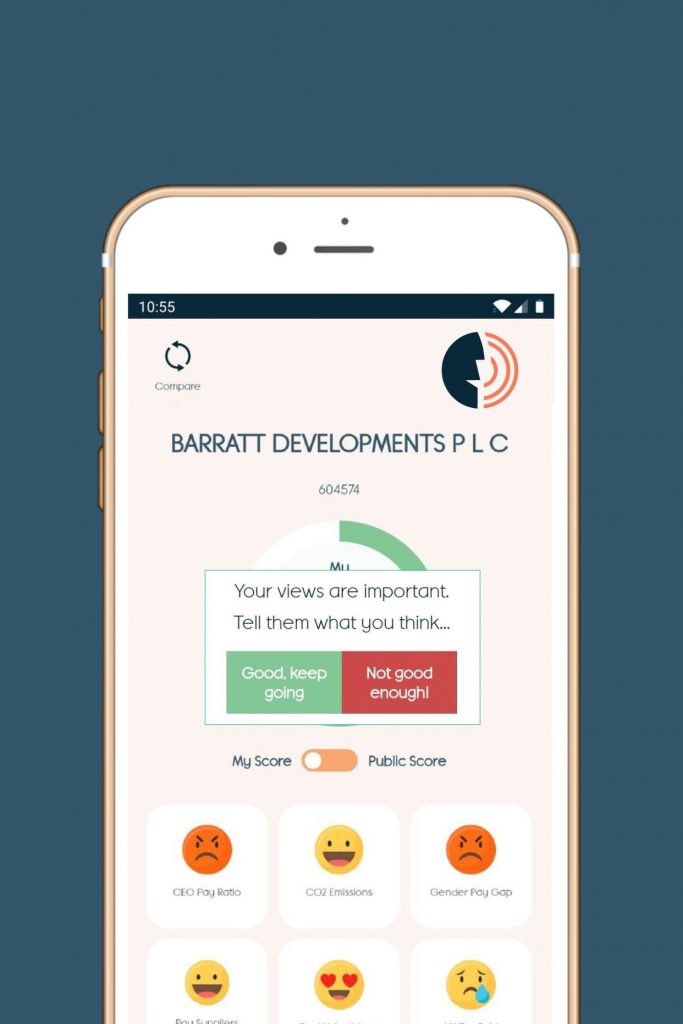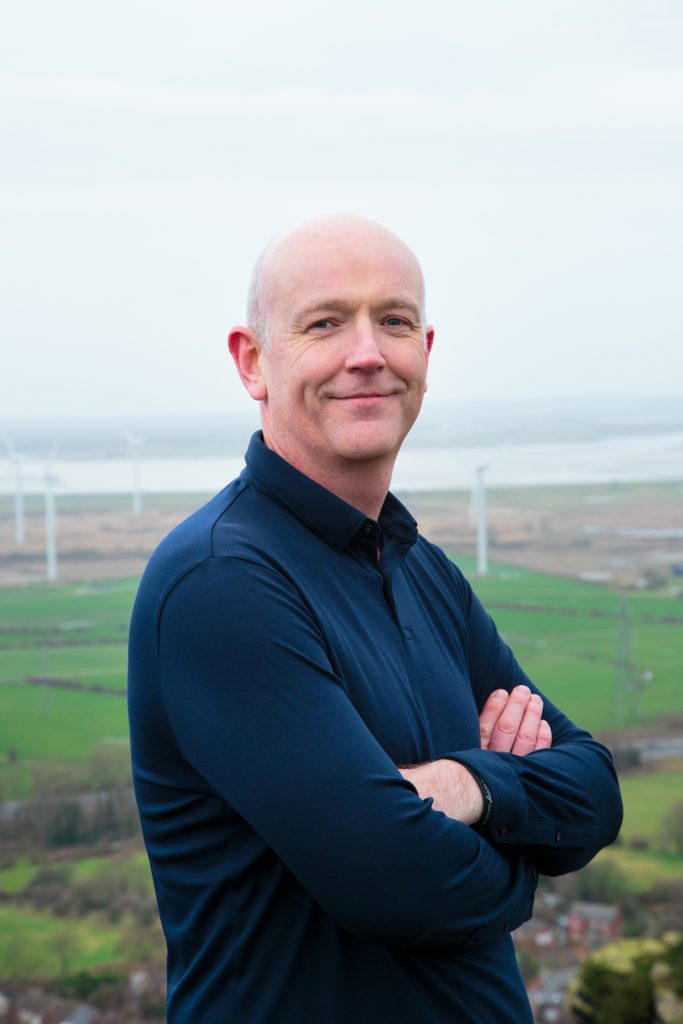 Impact Score® founder, Ian Yates said, "We are thrilled to be acquiring Giki Badges – a venture which precisely mirrors our own mission and values. Consumers are crying out for help in choosing more ethical, sustainable and nutritious products. This new, incredibly powerful source of intelligence we are creating, will help people make even better spending decisions by harnessing the power of data and technology. We already have 100,000 users who have all been generated via word-of-mouth. The next target is 1m users and we are looking at crowdfunding to help us get there.
"The new platform will also help businesses, which need to be more dynamic, more transparent and more responsive to consumer needs. They can use the technology to guide their customers to the right product, at the right time, promote ethical purchasing and demonstrate they have the well-being of consumers and sustainability constantly in mind."
James Hand co-founder of Giki Badges added, "From the start of discussions with the Impact Score® team we knew that this was a great fit.  Bringing together our two applications will provide consumers with 360-degree insight into the ethical and sustainable credentials of products manufacturers and retailers. With this information to hand consumers can really change how they live and influence businesses' behaviour.  We believe that Ian and his team have the experience and expertise to provide this unique insight to people in an accessible and actionable way."
The new combined technology will launch later this year.