The free Impact Score® app helps consumers to shop more ethically and support employers committed to paying all their staff a real Living Wage, over those who don't.
As we become more aware of our impact on the planet, more consumers want to spend their hard-earned cash with socially and environmentally conscious companies.
Recycling initiatives, fair pay, and tax payments are all under consideration for today's ethical shoppers. So we have created a handy app to help them.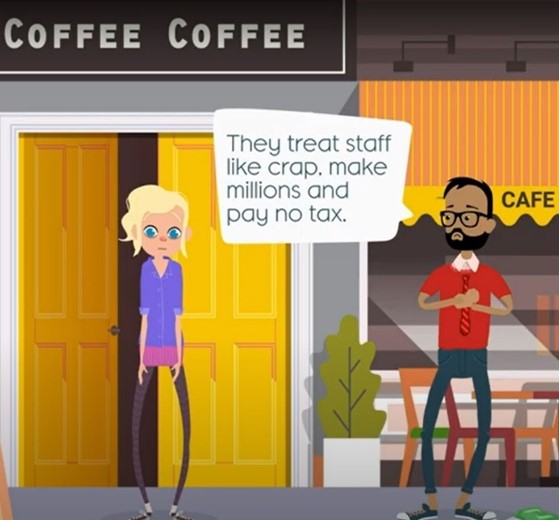 What is Impact Score®?
Did you know 92% of the population want to live a more sustainable lifestyle, but only 16% actively pursuing it? We realised we needed to make pursuing a sustainable lifestyle easier.
Impact Score® is a free app that allows consumers to quickly see how their favourite shops, restaurants, and online marketplaces score, against environmental and social metrics that are personalised to them.
The search bar allows users to find information about organisations, with handy visuals to show how they compare across some key behaviours:
Real Living Wage – are employees paid the real Living Wage?
Gender pay gap – are all genders paid equally and is action taken to ensure that this continues?
UK Tax Paid – do they pay their fair share of taxes or are they actively moving profits out of the UK?
Greenhouse Gas Emissions – how many tonnes of CO2 does this company release into the environment each year?
Pay suppliers promptly – do their suppliers get paid in a reasonable time and what percentage of invoices are paid late?
CEO Pay – how many more times the average employee's salary is the CEO being paid?
How people are using Impact Score®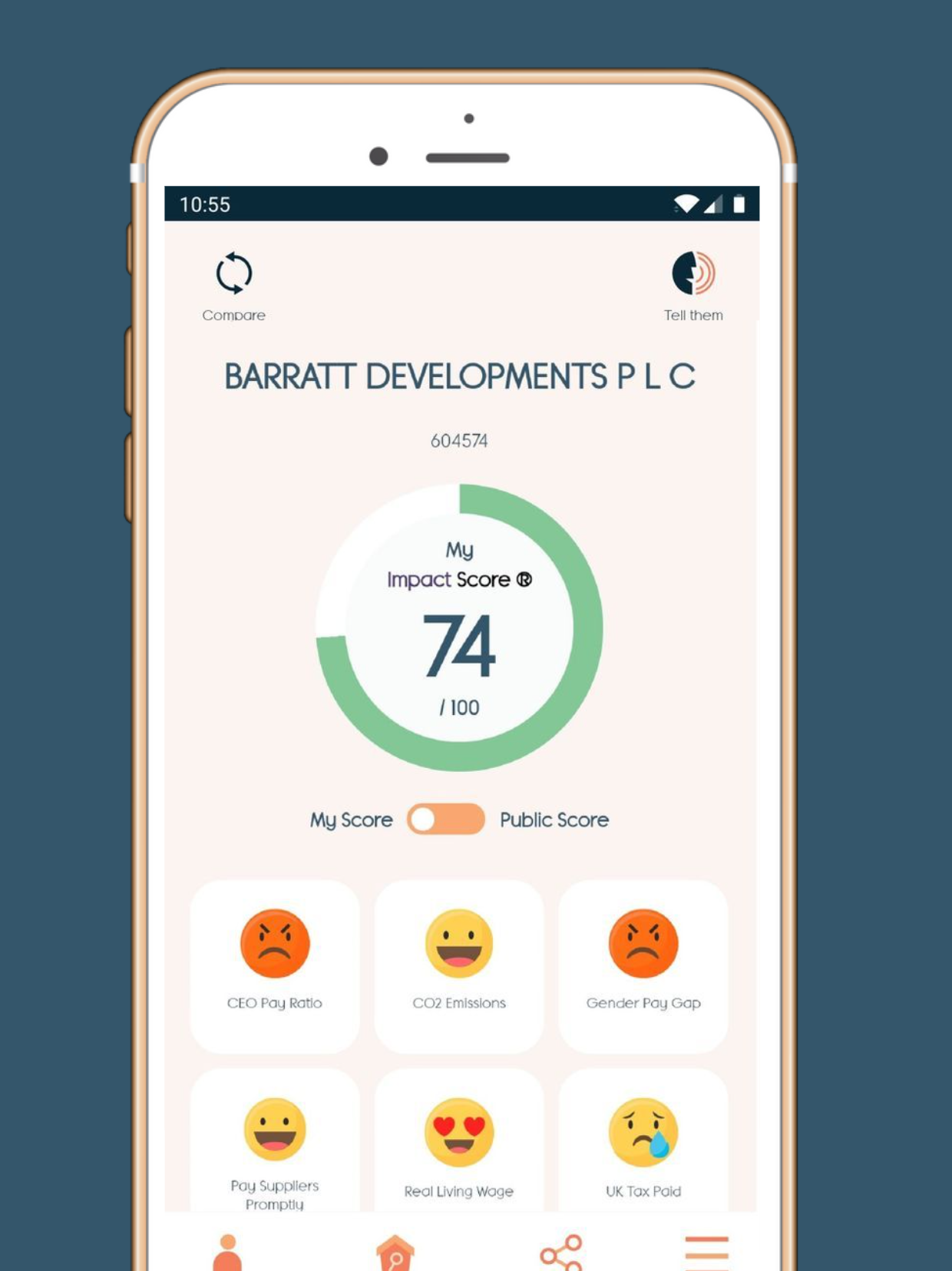 It goes beyond consumer purchasing decisions though. People want to work for and associate themselves with companies that are proactive in doing good for the planet, their employees, and their communities.
Impact Score® is used to search for potential employers, brand collaborations, and sponsorships. Companies with high scores want to work with others doing the same. Conscious employees apply for the positions that pay them fairly and align with their own values and morals.
Making an impact
The app goes beyond just providing the figures – it gives users the chance to report how they feel back to the companies themselves. Using the 'Tell Them' buttons, app users praise the companies making a positive impact. And they can tell the companies lagging behind when they're not doing enough.
This regular feedback can drive businesses to make big improvements to their behaviours.
How can Living Wage Employers use the app?
If you are an employer paying a real Living Wage, then your Impact Score® is already heading in the right direction. Your customers can see the good work that you are doing.
The next step is to reflect on the other areas. How do you compare to your competitors? How are your customers responding to your score? What areas do you need to improve your impact? Download the free Impact Score® app from your mobile app store to find out.