Take action, for people and the planet
Sustainability is everything. So in a world of greenwashing, we make it easy for everyone play a part in protecting people and the planet now and for future generations.
Helping you understand the impact of what you buy, because every purchase can bring about positive, sustainable and social change.
Simple Steps Using Our Free App
We know living more sustainably is hard. But 23% of your carbon footprint comes from the products you buy at the supermarket. So even small adjustments to your buying decisions makes a difference.
We've made it simple to make those adjustments. Just scan the barcode to see how sustainable the product is, and consider the suggested 'more sustainable' alternatives for new ideas.
Make a difference, one purchase at a time.
Join more than 80,000 people who are using the Impact Score Shopping app. as part of their sustainability journey.
Download it now!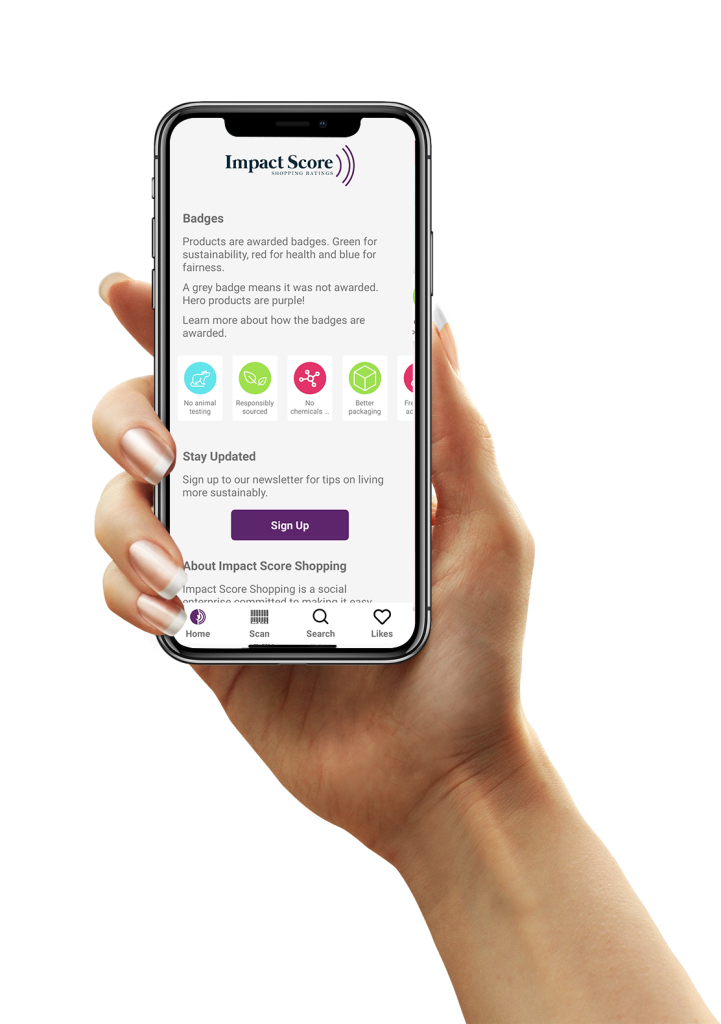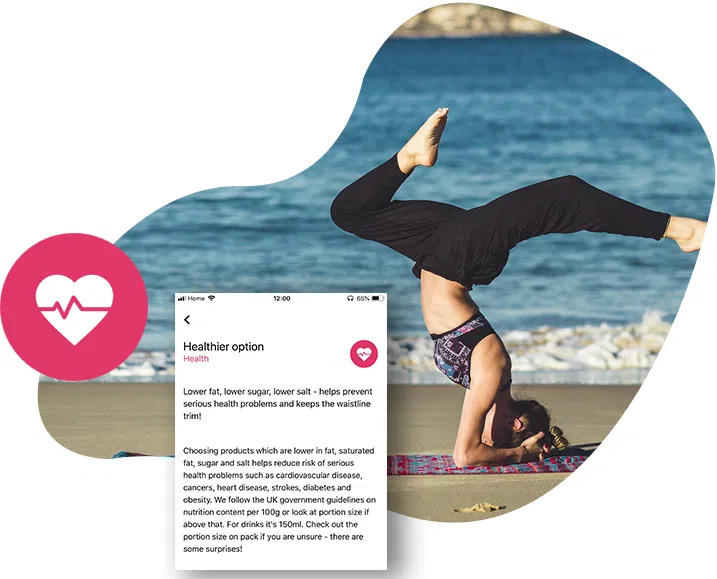 We rate over 280,000 supermarket products
Our mission is to help you buy better products from ethical companies. And influence these companies to behave better and make products with even less impact on people and the planet.
We provide accessible, independent, transparent information to help you live more sustainably.
We work with more than 30 expert organisations, like WWF, the NHS, Fairtrade, and Breast Cancer UK, to ensure our ratings are fair and accurate.
So you can find products that are healthier and more ethical
Sustainability means something different to each of us. That's why we rate products over 14 different sustainability measures, including carbon footprint, animal welfare, health, nutrition and workers' rights.
We also look at things like chemicals and additives, so you can make choices that are relevant and personal to you!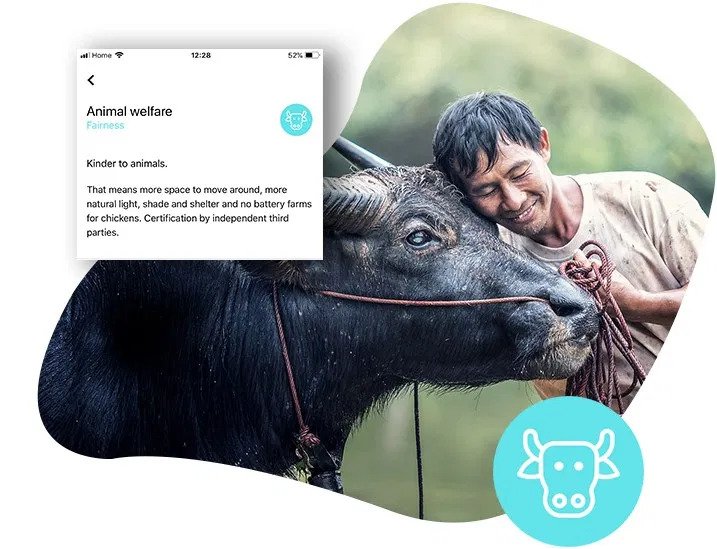 With Trusted Sustainability Ratings
Validated by academics at Harper Adams University (the UK's leading specialist uni. tackling food production), our robust methodology uses thousands of data points to calculate a product, brand or company's Impact Score®.
Giving you a simple way of assessing their sustainability creds.
Get Informed
Sign up to our Impact Score® newsletter for the latest lowdowns on how to shop sustainably.