Impact Score® acquires Giki Badges to make change happen FASTER!
We're really excited to let you know we're joining forces with Giki Badges, to give Impact Score® an extra level of information to people who want to live more sustainably. Impact Score® helps you search over 120,000 companies to find the ones that align to your eco-conscious values. And Giki Badges does the same but for 280,000 supermarket products.
And soon you'll be able to search for all these companies and products in the same place. Helping you make sustainable spending choices easier and faster than ever before!
Over the coming months we'll combine both apps into one. So just sit tight, continue to use both apps for now, and we'll let you know as soon as your fantastic new app is launched!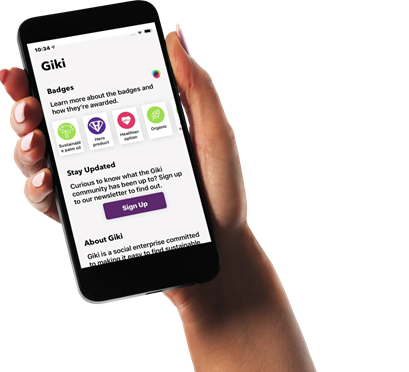 Keen to know more?
More info on Giki Badges stuff

Read more about the Giki Badges merger

Want to help build the next generation of the app?